Looking to hire a quality yet affordable N1 removal van Shoreditch? We have just the thing for you…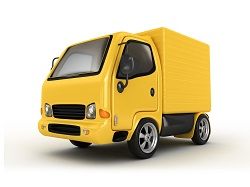 If you need to hire a commercial van E1, then come to Removals Shoreditch. Our low-cost and flexible service is designed to accommodate any type of requirement, all you need to do is call 020 8610 9305 now for a free quote.

The right van for you

We have an impressive fleet of vans here at our depot, all available for hire. These range from small car converts perfect for a city dash, all the way up to larger lorries with tail lift options.

When you call 020 8610 9305 and speak to one of our friendly customer service advisors, they will listen to your needs and always suggest the best van for you. If you are only moving a couple of boxes but need to take them all the way across London, a smaller van with great fuel economy will most probably be the perfect fit. If you are carrying out your N1 home removal yourself and don't have too much in the way of belongings a long wheel base could be quite sufficient. There are plenty of options and there is always one available to match your needs.

If you need a large lorry for a big office move, be sure to check your driving licence before enquiring as these types of vehicle often require further qualifications to drive. If you don't have them that isn't necessarily a problem – we can send along one of our drivers for a small additional cost who may even be able to help you with some of that moving!

Flexibility at your fingertips

You might only need our van for a couple of hours or you might want it for a couple of months. It doesn't matter to us, we charge on a per day basis, and can usually work out a discount for a long-term booking.


We will also do our best to accommodate any hitches that may arise. After all, most commercial vans are hired to carry out Shoreditch home moves or for work purposes. As a local removals company E1 ourselves we know those big moving days are particularly susceptible to mishaps, accidents and delays, that's life! If something does go wrong just give us a call on 020 8610 9305 and let us know you need the van for another day, and the additional daily cost just gets added to your invoice. If we don't answer just leave us a message, as we might be out helping other Shoreditch movers.

Hassle free and not a hidden cost in sight

Many other commercial van hire companies will charge per mile travelled, or have particular insurance needs that aren't made clear from the outset.

All you need to know when you call 020 8610 9305 for a free quote for our removal van hire is that the price we quote is the price you will pay (unless you want to keep the vehicle for a few extra days or it isn't returned in the condition it was hired). We will attempt to assess the time of hire and mileage you are likely to rack up over the phone, and insurance comes as standard with any van hire, meaning one less thing for you to sort out yourself.

So if you need to hire a commercial vehicle or removal van N1 why not call Removals Shoreditch on 020 8610 9305 today. As a local Shoreditch removals company we will aim to be as accommodating of your needs as we can be and provide you with a well-maintained van at a competitive price. So why not get your free quote from one of our team today.